NOW ON Facebook! 

  
~~~~~~~~~~~~~~~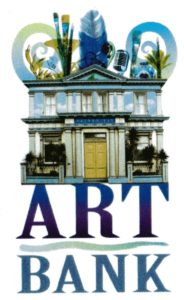 NEW EXHIBITION:
"Te Owha" (Precious Bequest)

 
Bush, Birds, Beaches–Abel Tasman National Park
@Artbank, 57 Commercial Street, Takaka, during July 2017.
Acknowledging First Encounter 375 (1642-2017)
+++++++++++++++++
Music history: Thinking about Abel Tasman's contribution

Dr Philip Norman is writing a history of New Zealand composers. He recently identified a few major features.
First there's our distinctive birdsong … and then there are the musical sounds of early Maori in Golden Bay/Mohua. Tasman was the first to describe our indigenous music, in December 1642.
Dr Norman comments:
"Abel Tasman, in the diaries of that time, said they heard some chanting on shore and what sounded like trumpets. They assumed the Maoris were giving them a welcoming concert. So they started singing a few bawdy Dutch sailors songs and tooted their trumpet, but what the Dutch were hearing was the Maori haka and the trumpet sound was probably the war trumpet calling all the tribes around.
"The next morning, all was revealed that it wasn't a concert, but a challenge. To me, that is a prime example of music not being a universal language."
Image is of a putatara (conch trumpet) in the collection of Te Papa. The putatara is the centre feature of our FE375 logo.
 ~~~~~~~~~~~~~~~
Whakamaharatanga toru rau ma whitu tekau ma rima — Commemoration 375